Silage 'sandwich' a tasty snack for Matamata herd
Bruce Tiddy has stood amongst a maize crop since he was 10 years old.
His father first planted maize at Karaka, south Auckland in 1975 when the family had a town milk supply farm, and Bruce, who now farms in the Waikato, has not been without it since.
"Feeding maize became more "fashionable" in the 80s and 90s, but our family has been using maize as a source of cost-effective and consistent feed since the 1970s," Bruce says.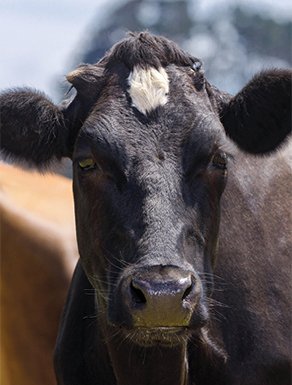 Today, Bruce and wife Jacquie milk 1,400 cows on a 500 ha property near Matamata. They grow an impressive 130 ha of maize on farm, yielding an average of 22 tDM/ha.
Maize silage is an integral part of their feed system: it is the main source of supplementary feed for the herd, with additional supplementary feed built around it.
"Maize silage is our bread in the sandwich," Bruce says.
"We may add extra protein into the herd's diet, such as soya meal or palm kernel, but maize silage remains the foundation; it is ramped up and down as the need arises."
"Other feeds are opportunistic, like kiwifruit, but you can't build a system around those; you can with maize."
Maize silage is fed year-round on the feedpad, and with very high utilisation, it offers many benefits to the herd and farm business.
"Building cow condition is a big benefit we see from feeding maize silage," Bruce says.
"Maize is still a consistent and cost-effective feed, all these years later."
"That condition is reflected in the 343,000 kgMS we achieved last season, off 660 cows, equating to 520 kgMS/cow."
Bruce also realises the complementary nature of maize silage and spring pasture.
"Maize silage is a great supplementary feed to pair with spring pasture; they balance each other, creating a complete diet in terms of both starch and fibre," he says.
Of the Tiddy's 130 ha maize crop, 20 ha is VPMAXX® maize; he has been pleased to find VPMAXX maize of comparable quality to companies that have been in the marketplace for longer.
"We've tried different VPMAXX hybrids under Barry's (VPMAXX area manager Barry Smallridge) direction, and they've worked well," Bruce says.
"The service and support Barry provides is first-rate, and we've found VPMAXX's distribution network to be excellent as well."
"VPMAXX's supply chain operates smoothly from beginning to end." Bruce says without maize silage, his model of farming would look very different indeed.
"There are those who call themselves grass farmers but invariably there are other supplementary feeds thrown into the mix, such as palm kernel or in-shed meal," he says.
"But there is little control on cost or supply of these supplements, and maize, by comparison, gives us certainty around those two factors."
"While other feeds can be viable and effective, they are often just "filling in the sandwich" and costly per unit of energy; however, they can be made much more effective with maize being the all-important 'bread' component."