Maize silage a key part of a farm success
Helensville couple Richard and Dianne Kidd are among a growing number of sheep and beef farmers who are seeing the huge benefits of feeding maize silage to their livestock.
The Kidds, who wintered 300 angus beef cows, 60 replacement heifers and 1650 ewes on 375 ha effective Whenuanui Farm, are coming off the back of a bumper maize crop and are seeing the cumulative effects of excellent nutrition on their cattle – including outstanding conception rates and excellent cow condition.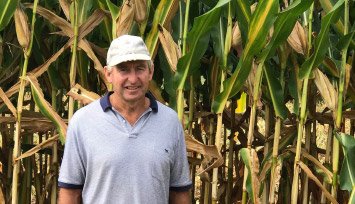 As recipients of the 2016 Gordon Stephenson Trophy, and Supreme Winners of the 2016 Auckland Ballance Farm Environment Awards, the Kidds have a reputation that is synonymous with excellence.
The family works in closely with a 450 ha beef finishing farm at Shelly Beach, managed by their son David Kidd. They sell their calves: the steers as weaners, and any surplus heifers not kept as replacements to the partnership.
The farm has a long-standing relationship with supplying both beef and lamb for local trade; all sheep go to Countdown supermarkets under the Kaipara Lamb brand, which includes animals from both Whenuanui Farm and a select group of farmers in the Kaipara.
The Kidds have been planting maize on farm for 5-6 years but moved to VPMAXX® last season. Having had a long relationship with VPMAXX Account Manager Joe Heng, in a variety of farm support roles, the Kidds knew they were in good hands when it came to cropping support and advice.
They planted 7ha of maize this season, and with an approximate yield of 25-30 tonne, they described this year's crop as "fantastic".
"We had an outstanding result this season," Richard says.
"We planted hybrid VP647, a longer maturity variety, which was determined by the quality of the land. We grow the maize on peat soil areas of the farm, so moisture is good as long as the roots get down in good time. The crop went in well and we had rain at Christmas, so that laid a great foundation for the season."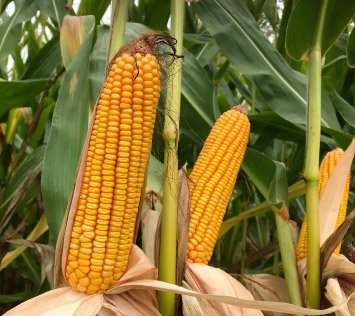 The key driver to feeding maize silage on farm is to keep condition on beef cows before and after calving, right through to mating.
"We feed silage to the angus cows grazing in the Woodhill Forest, which is on sand; to get the best condition on them we feed grass silage and maize silage 4-5 weeks prior to calving," Richard says.
"Once they are calving, we up the feed a bit and they can have as much as they want. It gets them milking well and gets their condition up."
When the herd returns to the farm they move to grass and silage, and will continue to get silage until the spring grass kicks in.
Maize silage enters the feeding regime again when it gets dry in January/February, and then prior to the calves being weaned, which is resulting in good weights.
A stand out benefit of feeding maize silage is outstanding conception rates, which Richard is attributing to the cows' excellent condition.
"Of 350 cows, we had 17 dries – about 5%," he says. "I believe this is due to feeding them maize in springtime."
Richard is pleased with the service Joe provides, as well as VPMAXX as a company. "With beef at the price it is, VPMAXX maize offers a cost-effective option," he says. "We are certainly pleased with our decision to go with this maize brand. We are very happy with the service they provide."
Richard already has a paddock lined up to plant out in maize next season and is looking forward to another successful season.
"Maize silage is great insurance for tough summer periods, not to mention all the benefits of feeding it through the winter," Richard says. "It has certainly been beneficial for us to have it on hand."