VPMAXX® delivers hybrid performance, customer service
A superior product delivered in conjunction with exceptional customer service is an opportunity that should be taken with both hands – and Papamoa dairy farmers Dave and Nicky Hurst are doing just that.
The couple, who have been milking cows in the Bay of Plenty for over 30 years, are pleased at how their crop of VPMAXX® maize is performing on farm, and the support provided by VPMAXX® Account Manager Barry Smallridge.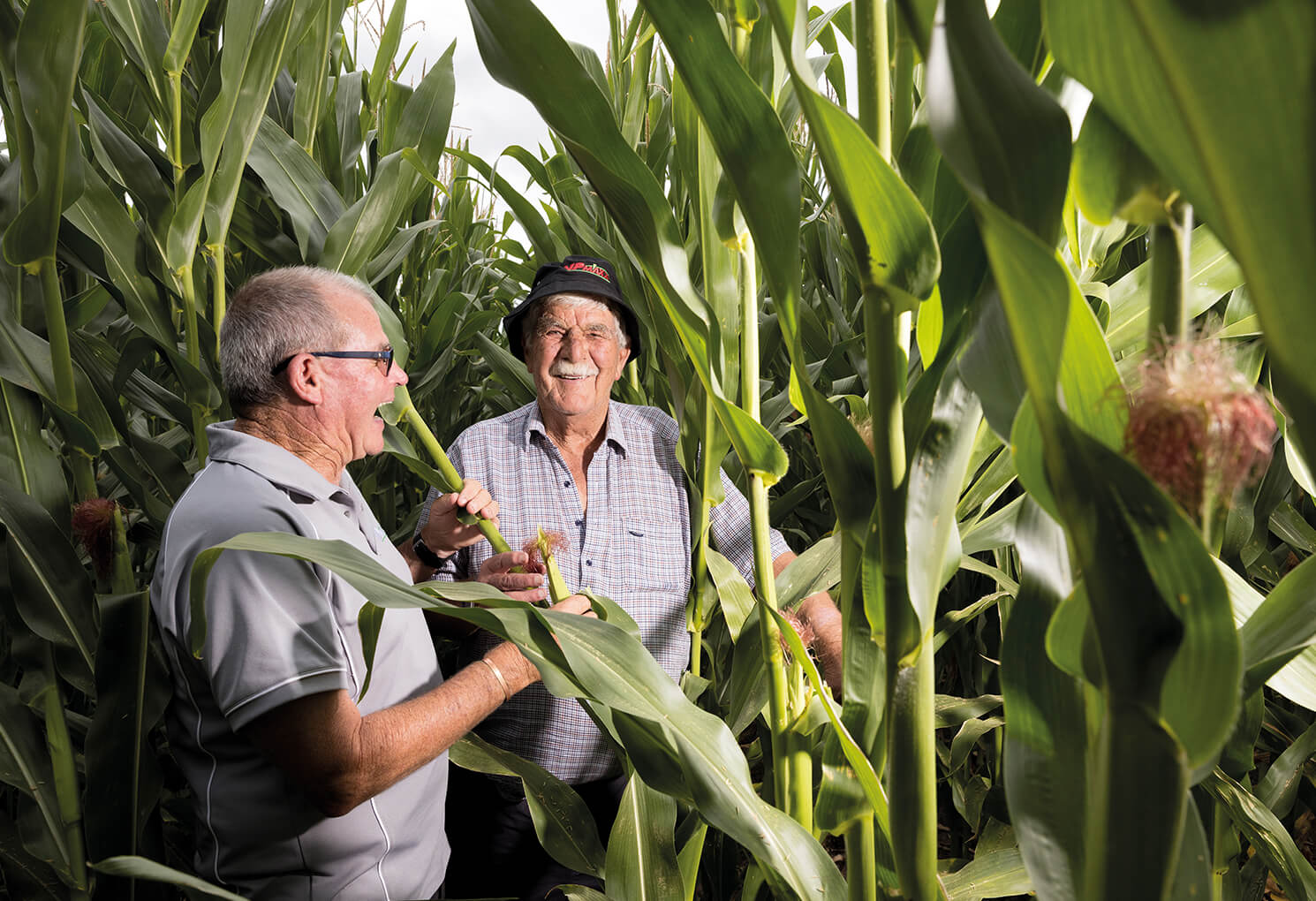 The Hurst's maize crop, harvested as silage, is fed between the home farm and another family farm in Rotorua with the objective of increasing cow condition in autumn so the herd is well-prepared for a successful calving and mating.
The Hurst's 20 ha maize crop yields an average of 22 tDM/ha, but Dave says they are expecting an even better yield this season.
They have grown maize on farm "on and off" for a long time, but have had a crop of VPMAXX® maize in the ground for the last three seasons.
Dave and Barry settled on VP647, a hybrid designed for use in the upper North Island. VP647 is a long-maturity hybrid, with full maturity reached in 150-160 days.
VP647 creates a huge plant with excellent staygreen and good drought tolerance, for a wide harvest window.
"We chose a longer maturity hybrid to secure a top-end yield," Barry says.
"We used a slightly lower population, but the longer maturity means the ME and starch content of the maize is maximised".
"Because Dave is growing maize silage for use in his own business, we were really chasing quality," says Barry.
Dave cites Barry as the reason behind the move to VPMAXX® three seasons ago.
The two have a long-standing close working relationship, with Barry's dedication to his customer evident in its longevity.
"Barry provides good support throughout the season, and regularly monitors the crop from planting until harvest time," Dave says.
"He is always available to talk to if I need any crop advice or support during the season."
Barry says Dave is an astute businessman with a good understanding of what it takes to achieve top results, and his loyalty as Barry's long-time customer "speaks volumes about the mettle of the man."
Dave says he is happy with the way his VPMAXX® maize crop has performed, contributing to his goal of maintaining cow condition in the autumn so the herd can head into calving, and subsequently mating, healthy and happy.